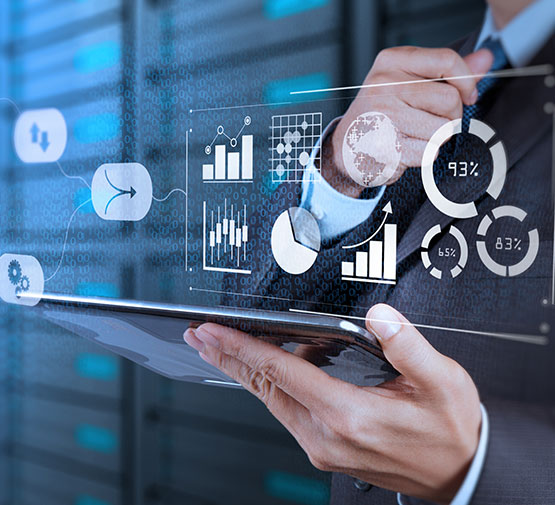 ARSOL
A COMPLETE ACCOUNTS RECEIVABLE SOLUTIONS
ARSOL a product of Techesperto Solutions Private Limited Founded in 2018 having a unique combination of Enthusiastic Software Engineers and Accounting and Tax Consultants having wide experience in the field of software development and Indian accounting and taxation.
We are committed to provide reliable and cost effective Software solutions to Indian Enterprises, SME's, MSME's and tax professionals in India, we are based in Noida, UP India Emphasis on quality, world-class human resources and cutting edge solutions drive our commitment.
Apart from Accounting and Taxation domain, TechEsperto is a proud SuiteCRM Partner with extensive experience of providing bespoke CRM solutions to businesses.
INVOICING
Generation of Estimates, which can be converted into Invoice, GST Invoice with Items and Credit Note in very simple way, which can be download or Print in PDF or you can send the Invoice directly to customer through email.
CUSTOMER RECEIPTS
Invoice-wise, advance or on account payment entry option for receipts from customer
GST REPORTS
GST Rate wise reports which can be used for GST Returns also can be downloaded in Excel
CUSTOMER REPORTS
Customer Reports can be prepared in detailed such as Invoice-wise outstanding, Customer Balance Summary, Customer Aging and Customer Ledger with the option for download in Excel and PDF
IMPORT TO TALLY
There is no need for duplication of work for data entry in Tally, Invoices, Credit Notes or Customer Receipt can be Import into TallyERP using Tally Sync tool.
MULTI-USER
Software has option for Multi-User an administrator can define the role for user.
Safe and Secured
Easy to Use
0.00
Per Organisation/Year
Unlimited Invoices upto 5 Customers
1 User
Unlimited Receipts entry upto 5 Customers
Customer Support
Free Updates
GST Reports
AR Reports
499 RS
Per Organisation/Year
Unlimited Invoices upto 100 Customers
3 User
Unlimited Receipts entry upto 100 Customers
Customer Support
Free Updates
GST Reports
AR Reports
1,499 RS
Per Organisation/Year
Unlimited Invoices upto 500 Customers
5 User
Unlimited Receipts entry upto 500 Customers
Customer Support
Free Updates
GST Reports
AR Reports